With more than three hundred days of sunshine, the capital of the Costa del Sol is considered one of the main tourist destinations for sea lovers.
Its coastline with an extension of more than 170 km of coastline offers numerous unique municipalities bathed by the intense Malaga sun and crystal clear waters of the blue Mediterranean Sea. It is undoubtedly the ideal place to enjoy a vacation or just a weekend getaway to disconnect.
In short, if you want to know which coastal towns in Malaga you can't miss on your next visit to the province, keep reading!
1. Fuengirola
Although it is considered a city because of its high number of inhabitants, its pace of life is calm. If this town can boast of something is its extensive sea, we find 7 km of beaches on its promenade and each one better than the previous one, they have very easy access and practically all have all the services you may need.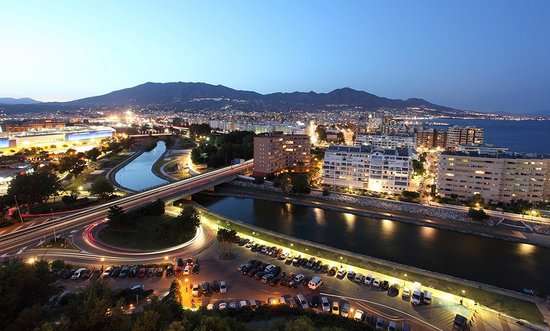 If you visit Fuengirola you cannot miss a mandatory stop at the castle of Arab origin, Sohail Castle, or at the Bioparc of Fuengirola, dedicated expressly to the conservation of tropical species from Asia and Africa.
Torremolinos,
Torremolinos, a city recognized as one of the main points of attraction for the LGBT community. It is shown as an open town and one of the main destinations of the Costa del Sol, thanks to its wonderful coastline coupled with the good climate that this place enjoys.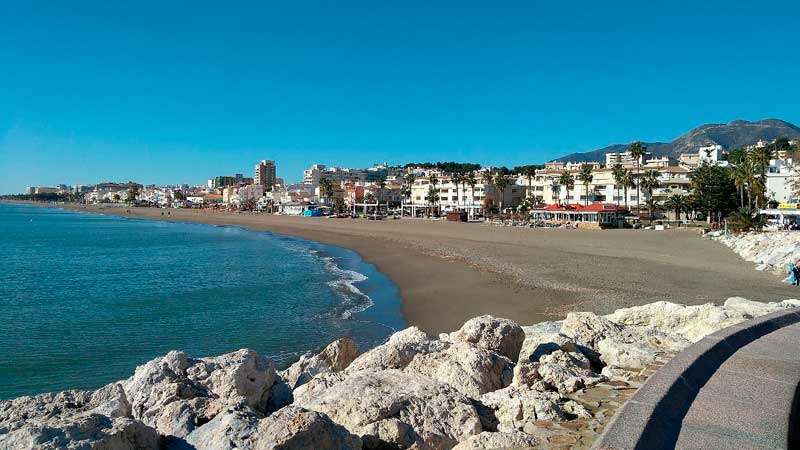 Torremolinos or "torroles" for the locals, can also boast of its rich history dating back to the time of the Phoenicians, Greeks, Romans and Arabs that we can see in its many vestiges of this past, such as the Torre del Homenaje.
3. Nerja
Nerja is one of the most emblematic and beautiful white villages of Malaga. In this city you can do everything from immersing yourself in its rich history and culture that dates back to prehistoric times through the Nerja Caves to diving into the waters of its paradisiacal virgin coves hidden from civilization where you will enjoy a perfect combination of nature, wildlife, sun and beach, what more could you ask for?
4. Torrox
Another white village that you cannot miss during your visit to the province is Torrox, a beautiful town in Malaga that offers fantastic beaches such as El Cenicero, or El Morche and unique monuments such as the baroque Church of Nuestra Señora de la Encarnación which was built during the fifteenth century or the Hermitage of San Roque, built in the sixteenth century.
5. Rincón de la Victoria
We finish the tour with the Rincón de la Victoria, located very close to the city. With a coastline of 7km it is one of the coastal towns of Malaga with the longest promenade.
But this town is not only beach, it also has a great historical heritage that we can see in the emblematic Cuevas del Tesoro of prehistoric origin or in the Torre del Cantal of Arab origin, which is located on beautiful cliffs that offer stunning views of the town.
If you like to explore different things, then you should stop by Cambara Restaurant, located in Muelle Uno, where you will enjoy an exotic atmosphere while you savor its unique and varied dishes,book your table now!